thanks to falling in with a fantastic group of authors/collaborators/friends, i am now a published author.  my name's actually on the cover of this book; how did that happen?
Howl at the Moon Writers Jam, in Stuart, Florida.
HowlAtTheMoonWriters.com
a local nexus for serendipitous authorship
meets the third Thurs. every month at:
Stuart Coffee Co.
55 Flagler Ave
Stuart, FL 34990
my contribution of a single illustration and several short poems is minimal in contrast with the wonderful and weird world these authors have crafted with their stories and poetry.
future False Key projects are in the works…
more shall be revealed.
unless you get eaten by a sea creature.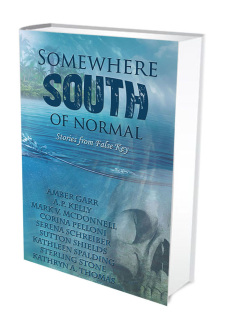 the book is freakin' awesome and is available on amazon and here at our official website: FalseKey.com
please purchase, peruse and enjoy.
thanks for your support.