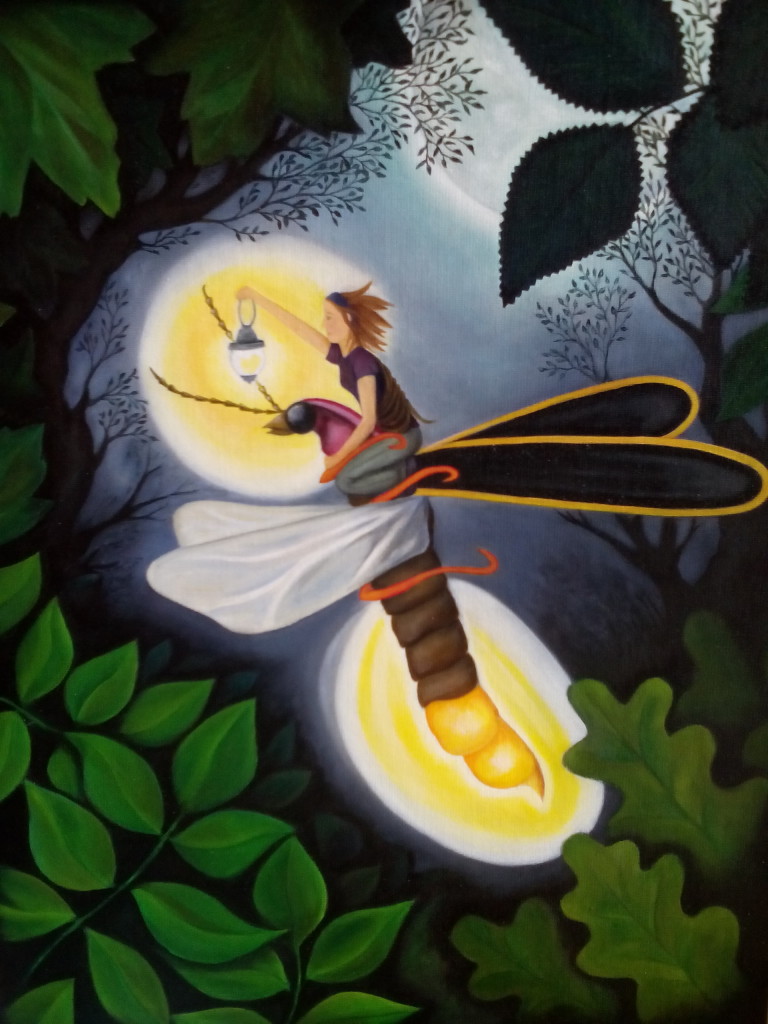 why am i riding a firefly?
why do you ask so many questions?
maybe if you asked fewer questions, you wouldn't be in trouble, and we wouldn't have to come and save you.
this is the second of a series of paintings featuring myself astride insects.
you can see the first one here.
one day, i will finish this series.